Welcome to the Agilix Help Center!
Follow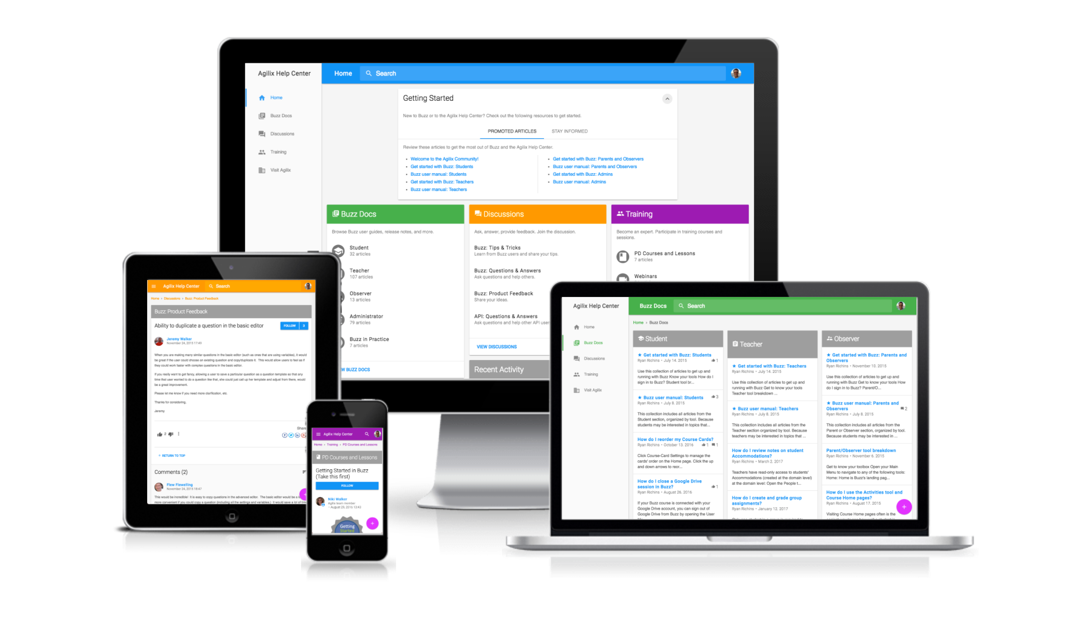 Your 24/7 destination for asking questions, suggesting ideas, and learning about Agilix products
We welcome all friends, partners, and visonaries to the Agilix Help Center. This Help Center has been created to provide a single reference point for users to engage with other users and Agilix team members. Users can:
Comment, vote, and share Agilix articles and user discussions
Create new discussions (i.e., tips, questions, suggestions)
Follow (i.e., be notified) sections, articles, topics, individual discussions, and users
Getting started is easy. Simply search for a term or browse by a section. Once you want to comment or create your own discussion, you will need to create an account.
If you have any questions about the Help Center, don't hesitate to ask. Just add a comment to this article and we will reply as soon as possible.
Happy learning,
Brad