Buzz Release Notes (2023-06-29; v3.0.349) New student submission experience!
A round-up of all improvements and changes to the Buzz platform in version v3.0.349 available on June 29, 2023.
Note: Release note articles reflect the state of the product on the date they are originally published. Always note the date in the title when reviewing content and follow the links in the notes to articles that are kept current.
There will be no updates to Buzz released next week (July 6, 2023).
Coming soon to Buzz!
We announce significant upcoming features and changes in a standalone Coming soon article that appears at the top of the What's new section.
Coming to Buzz: Summer 2023
We have a few exciting updates scheduled for release this summer! Follow the link below to get a sneak peak, and watch for further information.
Assessment template updates
We have been rolling out various security updates for Assessment templates. None of these updates are expected to have negative effects. Interested partners can reach out to Agilix Support to request that the features be enabled on a domain for advanced preview and testing.
New student submission experience!
As previously announced, we have simplified and improved the way students can add attachments to Assignment activities.
Teachers can now easily specify what types of submissions they want from students.
Buzz provides students with easy-to-use buttons they can use to add exactly what the teacher requests!
We've even expanded the submission types to include Image annotation, where a teacher can provide an image for the student to open for editing with a single button click.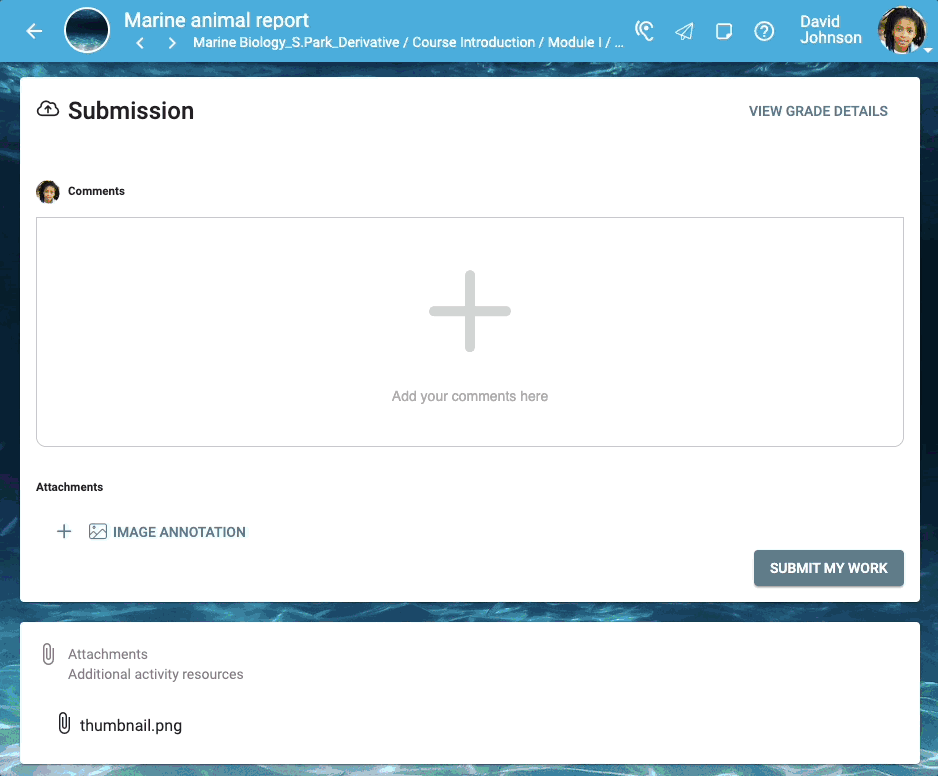 Updates
In this release, we also:
Added a subtitle reading Additional activity resources to the Attachments card in the activity player.
Updated the attachment icon for list entries in the Attachments card in the activity player to match the icon in the card title.
Changed the icon for Companion material in the assessment player from a paperclip icon to the files icon.
Removed the Hide audio and video uploading controls checkbox from the Domain Settings > Miscellaneous card. All controls are now displayed where available.
Added a 16 point option to the font-size dropdown menu in the rich text editors.
APIs
Updates in version 2023.6.27.1479
Additions, Removal, or Changes:
Fixes:
New and updated articles
Student:
Teachers:
Admins: